Ezra Croft, artist and co-author of the super-cool book The Art of Being Bill is a guest. The book is the largest collection of Bill Murray fan art and Ezra tells about the inspiration behind it, the greatness of Murray and how the book all came together. Plus, its National Answer the Telephone Like Buddy the Elf Day (Tuesday, 12/18), the backlash behind the backlash around "Baby It's Cold Outside." And the Rock and Roll Hall of Fame 2019 class: Def Leppard, Stevie Nicks, Radiohead, The Zombies, Roxy Music and Janet Jackson. And why its positively criminal that the great Todd Rundgren wasn't inducted years ago.
You can get The Art of Being Bill at Amazon.com. And how cool is this book cover?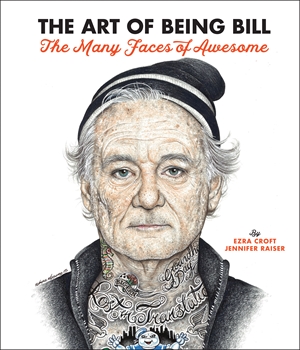 Find out more about #AnswerThePhoneLikeBuddyTheElfDay here. Go to Spotify, YouTube, iTunes or your favorite indie record store to listen to the greatness of Todd Rundgren. 
#podcasts
Share
|
Download